PARK(ING) DAY 2016 INSTALLATION: HULA
Design
The design replaced the singular use of a parking spot with an installation composed of layers of engaging activities that complement one another. Our challenge was to combine a rich variety of activities in a thoughtful and cohesive visual display. Dance inside the suspended hoops, gyrate with freestanding hula hoops, listen to the sounds of Birdfoot Festival live music, have a turn on the piano yourself, or take a break to sit and gaze at the colorful fabrics moving to the city breeze. It's time to Hula!
Construction
Constructed with the temporary and efficient spirit of a pop-up installation, Hula explored material plug and play connections and re-purposing of basic building products. The metal frame was composed of standard galvanized electrical conduit fit into batting cage metal joints. The fabric was a standard tulle that is typically used as hidden structure of dresses. Connecting the tulle to the frame was an electrical conduit pressure held clamp. The minimal materials allowed for ease of travel, assembly, and disassembly while providing clear distinction of the installation bounds.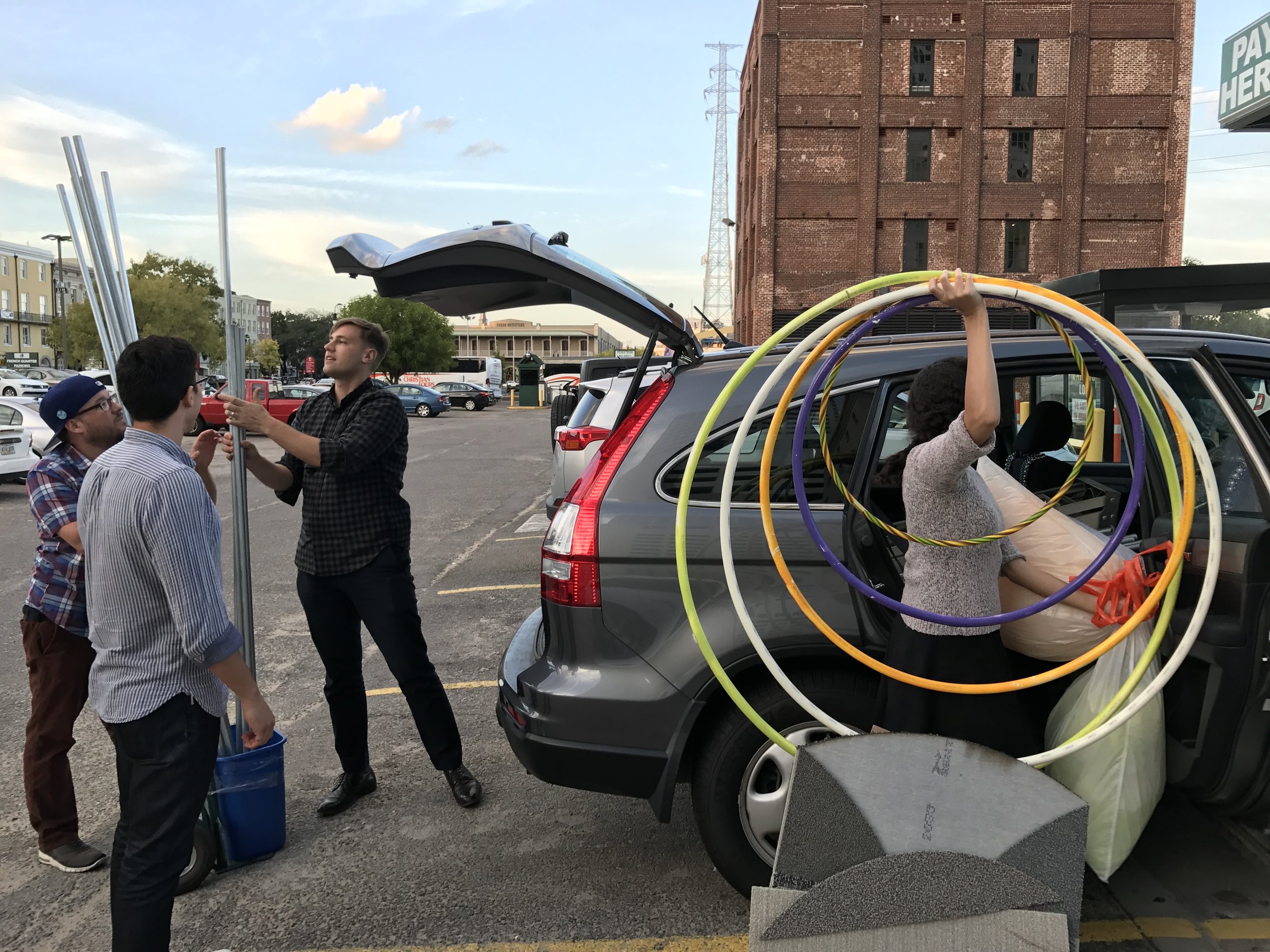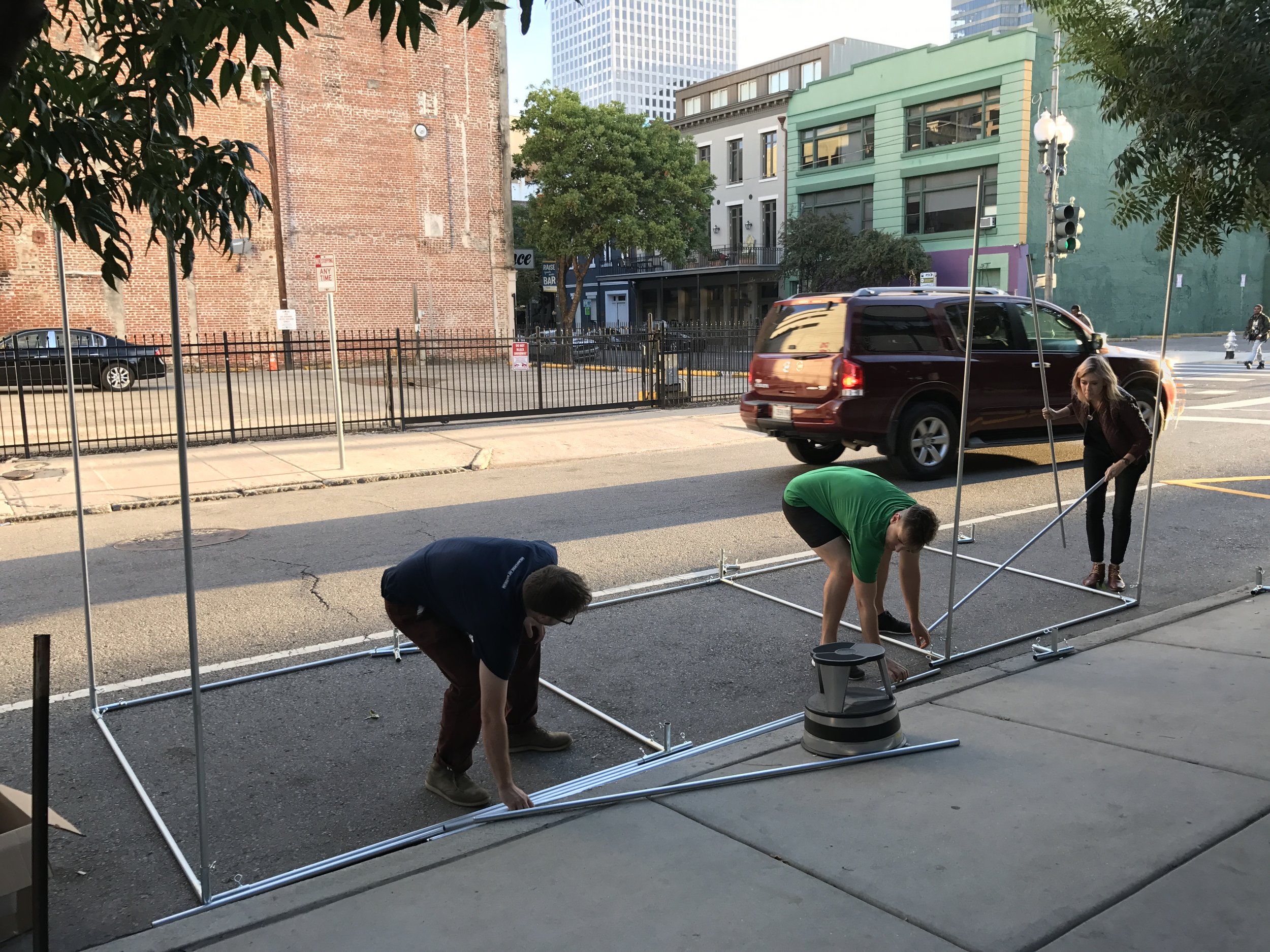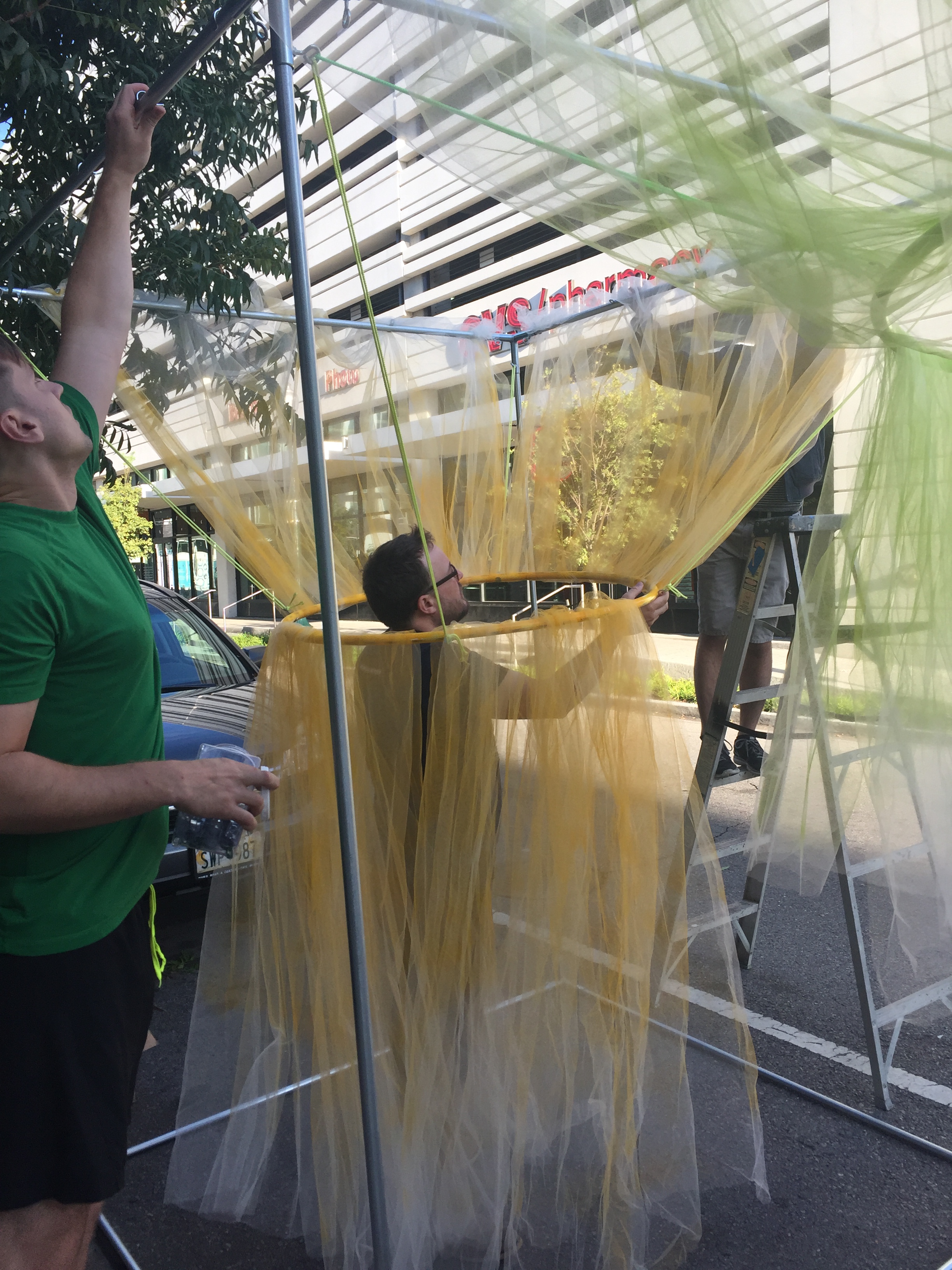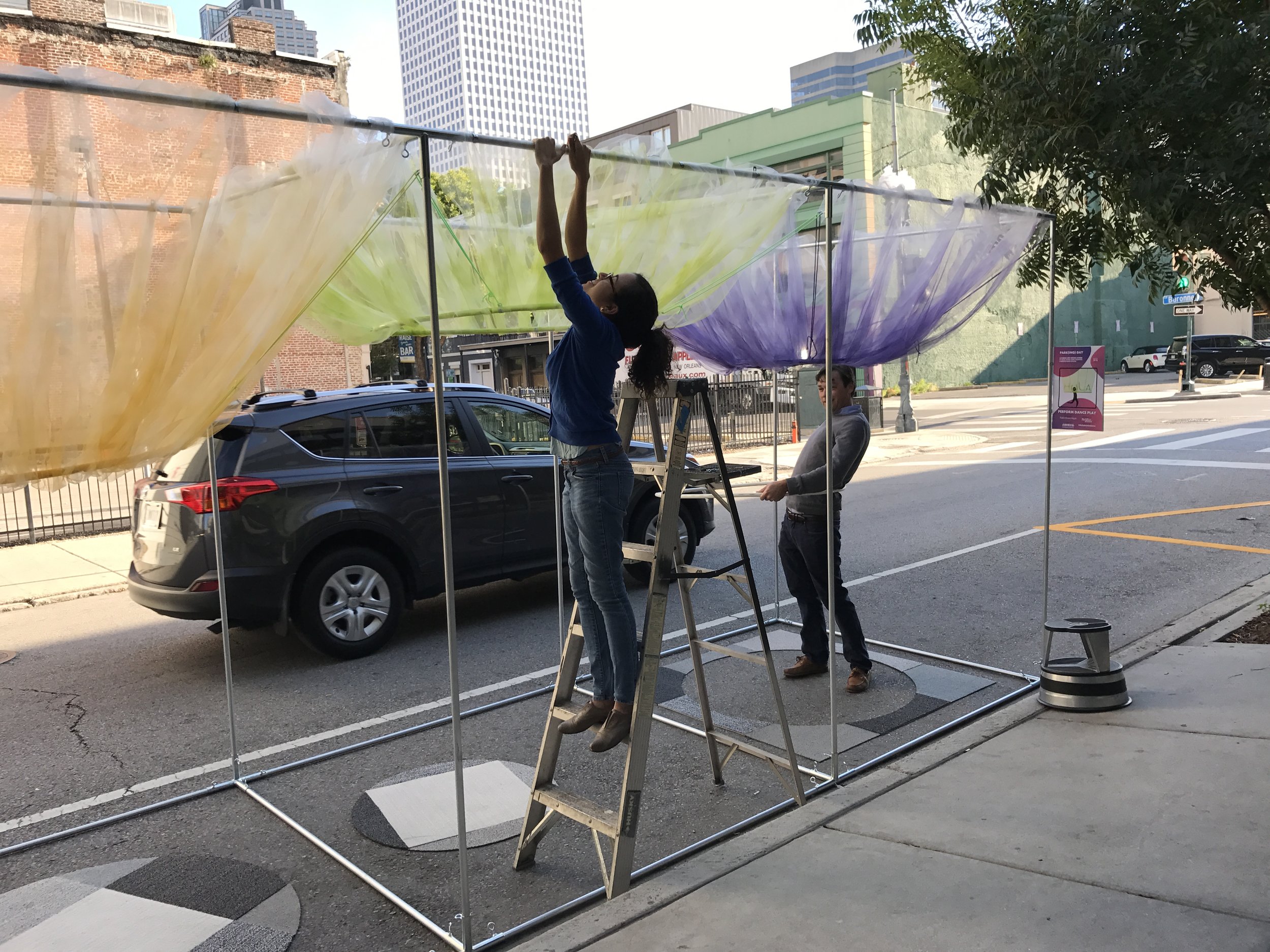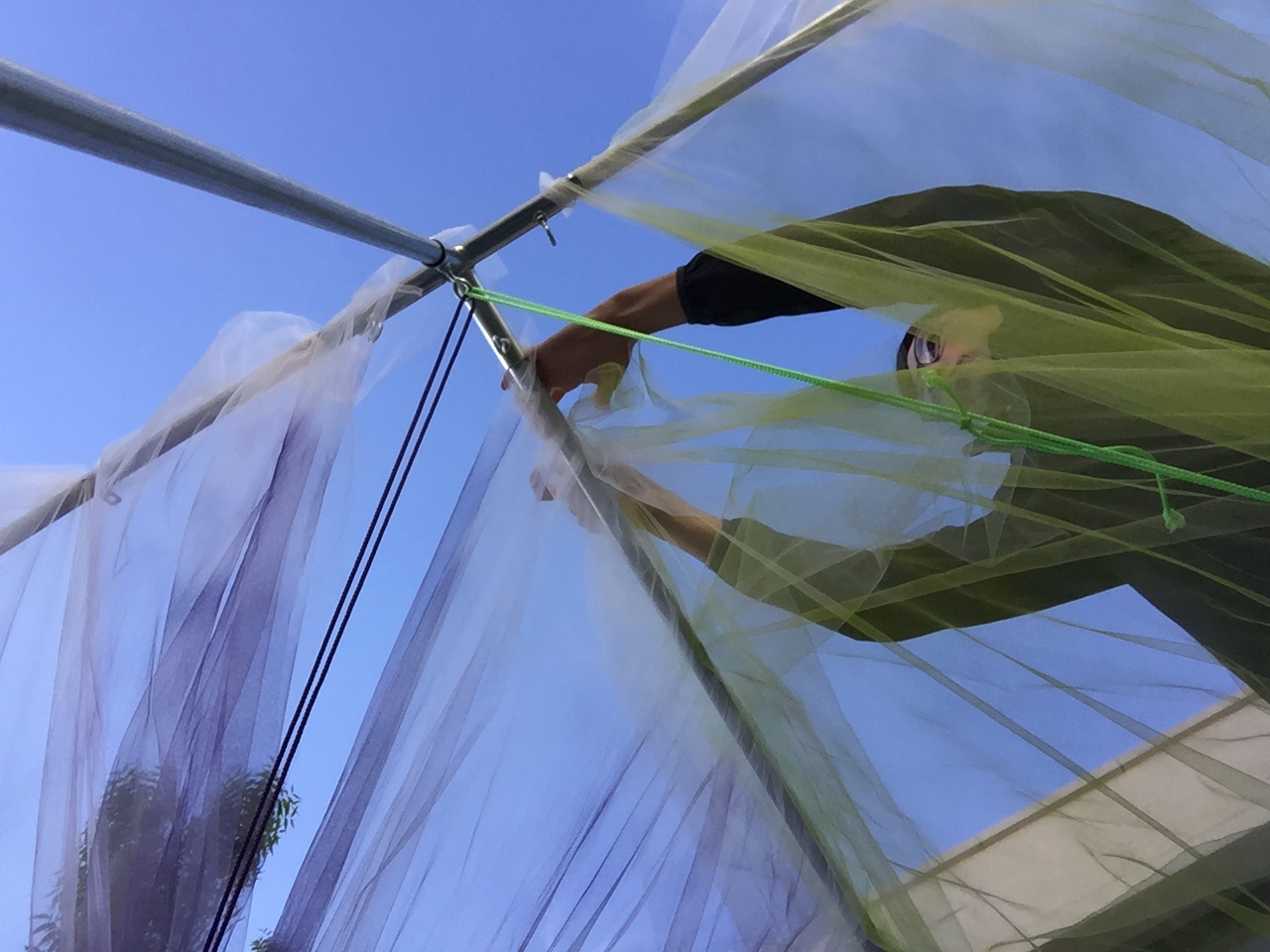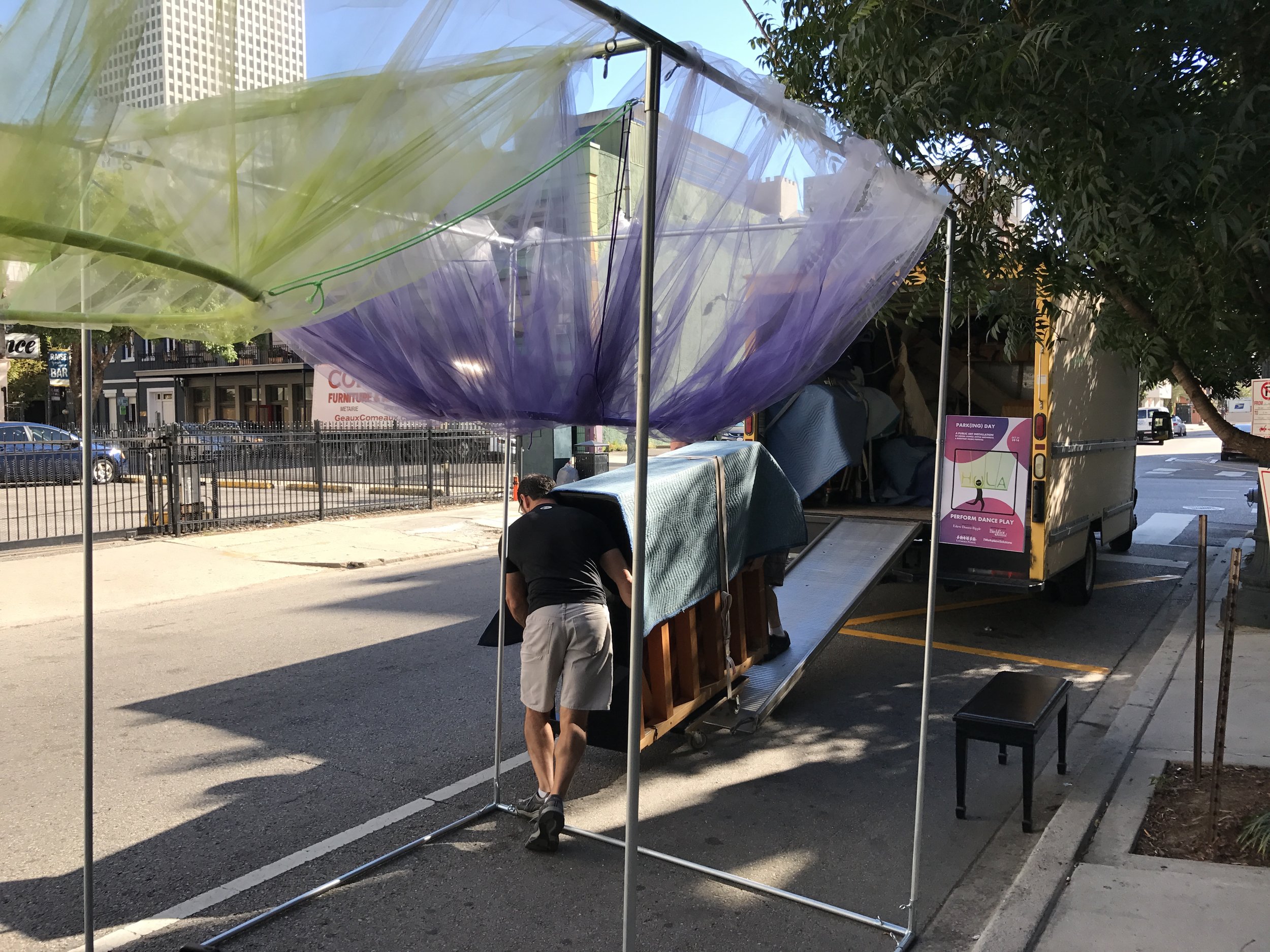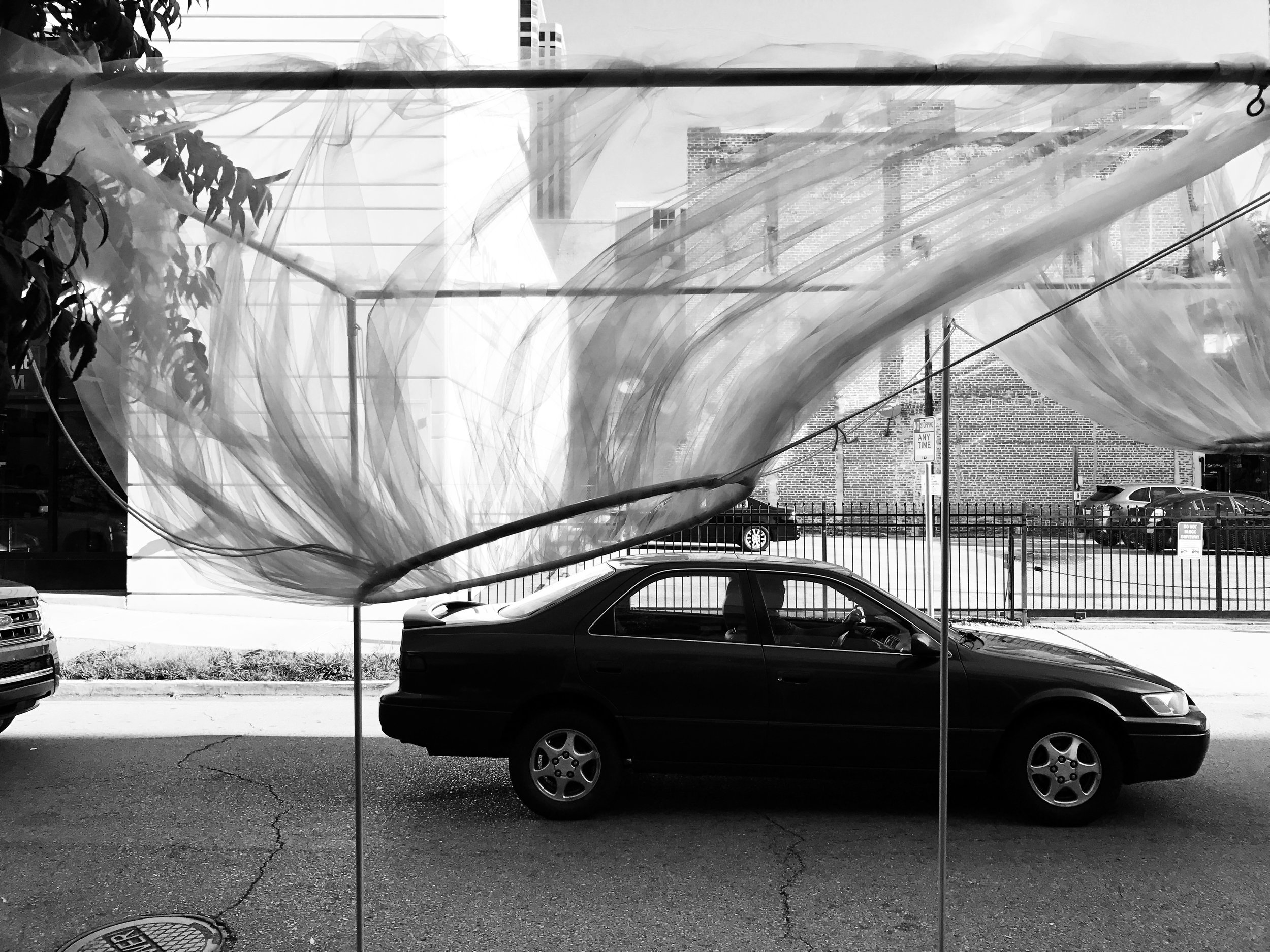 Check out last year's installation: BALLOON